The debut album is now available to stream and purchase! Head over to http://www.shadowmantra.com/music to listen and purchase.
Thank-you to everyone for all the support and positive feedback so far! If you like what you hear please help support Shadow Mantra by sharing the music.
The album features the drum work of Rowan Tremain so also head over to his page and support a great drummer as well as his band At World's End.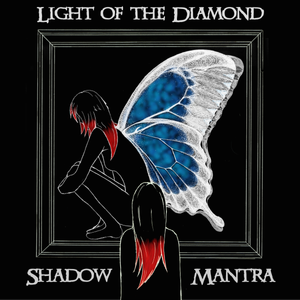 Press Release:
'After years spent hidden away developing and evolving, Shadow Mantra is ready to stand tall in the vast ocean of music with the release of Light of the Diamond. The debut release delves into the ideas of time travel and World Lines. Inspired by the visual novel Steins;Gate. It explores what it would be like to repeatedly try and save someones life while battling with the subsequent emotional strains and psychological trials.
Light of the Diamond incorporates a variety of infuences, including the groove laden riffs of Lamb of God, the progressive sonic journeys of Opeth, and the sorrow flled melodic dirges of Swallow the Sun. Infused delicately amongst the metallic onslaught are contrasting, yet complimentary, instrumental soundscapes which provide momentary solace among the chaos.
The artwork for the album also provides a visual interpretation of the themes. To make sure the artwork refected the music, Steve decided to hand draw the albums artwork, providing a more personal touch to the album.'
You can also find Shadow Mantra at;